PR Audit And Success Plan
Would you like a PR Audit And Success Plan for your business to know what results could be secured for you using our 'media insider' methods?
How we can help you is:
PR Audit: 
* Help clarify with you about how PR initiatives and campaigns can benefit your business and its goals.
*  Help clarify with you what PR initiatives/campaigns are most important to you, and why
*  Help clarify with you what particular PR initiatives, e.g. media or digital exposure, will reach your target audiences and customers
* How specific PR initiatives can complement your marketing strategies and help your business grow and gain new customers
*  Spend up to 40mins of time with you going through all of the above
* Do our own research to determine your company's digital footprint and online reputation, if required
PR Success Plan
* Produce a PR Success Plan for your business – to cover an agreed time-frame, and to your specified budget
* This PR Success Plan will list options, and we will review this plan with you
This PR Audit And Success Plan is yours – and you are under no obligation to use us as your PR agency after we have delivered this for you.
The aim of our PR Audit And Success Plan is to help you by providing clarity and precision. It also gives you additional time to get to know us better.
If you'd like to have a PR Audit And Success Plan then please get in touch.
I look forward to talking with you,
All best,
Adam James
adamjames@springup-pr.com
……………………………………………..
What clients say about Springup PR
• SME and entrepreneur PR: "Adam of Springup PR knows what works in the PR world. Providing you give him what he needs he's like a Yorkshire Terrier that turns into a pit bull!" Andy Fox, entrepreneur and founder of iAutoUK franchise.
• Healthcare PR: "Adam of Springup PR was a pleasure to work with. He is diligent and takes time to understand and research the subject matter. His knowledge of mental health and learning disabilities was enviable, along with stakeholder engagement and networking . I would not hesitate to recommend Adam." – Mignon French, head of business development at St Andrews Healthcare.
"Brookdale Care has worked with Springup PR for two years. Throughout this time we have been impressed with Springup PR's knowledge of the care sector and their ability to identify subject matter of interest to the public. We have had positive media coverage on a range of Brookdale Care matters, which in turn has raised the visibility of our company. We would recommend Springup PR to care providers looking to raise their profile and improve their brand awareness." Lesa Walton, managing director, Brookdale Care

B2B and healthcare PR: "The coverage…has had a wide-reaching impact in relation to our credibility as a neurological care provider. It has also prompted contacts from people as far afield as New Jersey, USA and the Middle East." Wendy Thompson, General Manager Marketing, Communications & Engagement, PJ Care, discussing PR for launch of a new service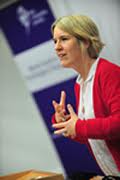 • Charity PR: "I am happy to recommend Spring Up PR. Our contact with Adam James was of great benefit to us. Adam secured articles in the media which resulted in the single biggest donation we have ever received!" – Fiona Venner, manager, Leeds Survivor Led Crisis Service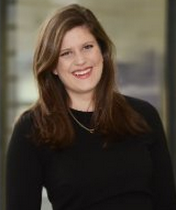 B2B PR: "Delighted with everything we have worked on together"
Suzanne Carey, Communications Manager, Sky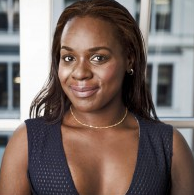 Architecture PR: "Superb! Great results! Extremely satisfied!"
Simone de Gale, Simone De Gale Architects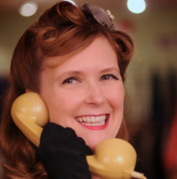 Care PR: "Springup achieves amazing results. They are extremely professional and take the time to really understand your business. They make a welcome addition to any marketing team. I thoroughly recommend them"
Amanda Butler, Marketing Manager, PJ Care