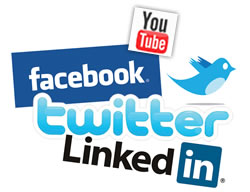 PR campaigns now, almost without exception, have a strong social media aspect  – such as Facebook, Linkedin, YouTube and Twitter – at their heart. Viral video can also be key.
Springup PR works with clients using social media in different ways. Each campaign is unique and tailor-made.
Our social media PR campaigns will almost always work alongside a traditional media PR component. Remember, TV, newspapers, radio and magazines – and their associated websites –  are engines behind strong social media PR.
Follow us on Twitter, contact us directly, or look at our client case studies to find out more.
Adam James, Managing Director, Springup PR
adamjames@springup-pr.com
Tel: 0203 6370091