Springup PR's dedicated social media packages
Springup PR does social media PR differently.
Remember, we're an agency run by former journalists. This means we have honed skills and know-how to make each one of our client social media activities an engaging "story" – often using photos or video – in its own right.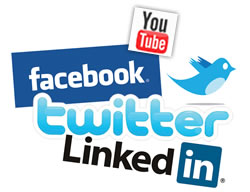 In this way we ensure maximum engagement with your target audience, whether they be customers, clients or potential new customers.
We've been doing social media engagement for a while now, and our social media marketing/PR tools will help build and grow your business.
Here are Springup PR's social-media packages:
Get going with social media

• Get set up on Twitter
• Set up Facebook or one other profile – e.g. LinkedIn or Google+
• Daily updates on Twitter and second profile
• Manage direct Inbox messages
• Accept/decline Follow requests
• Follow backs
From £425 per month – no set up fee. 
Tailor-made social media 

All the above, and tailor-made social media add-ons that will benefit and help grow your business/organisation
These may include:
• Dedicated social media campaigns, using competitions videos and photos.
• More valuable fresh Twitter messages Monday to Friday
• More valuable re-tweets per day of 'news' from Twitter, all in your business sector's niche.
• Unique Facebook updates per day
• Reputation management – tracking what's being said about you and feeding it back
• Integration of other brand material (videos, audio, articles, whitepapers, etc)
• Monthly report on your follower count, exposure, reputation feedback and other valuable information
From £750 – per month – no set up fees
Call us now on 0203 6370091, or email: adamjames@springup-pr.com or have one of our no obligation PR audits