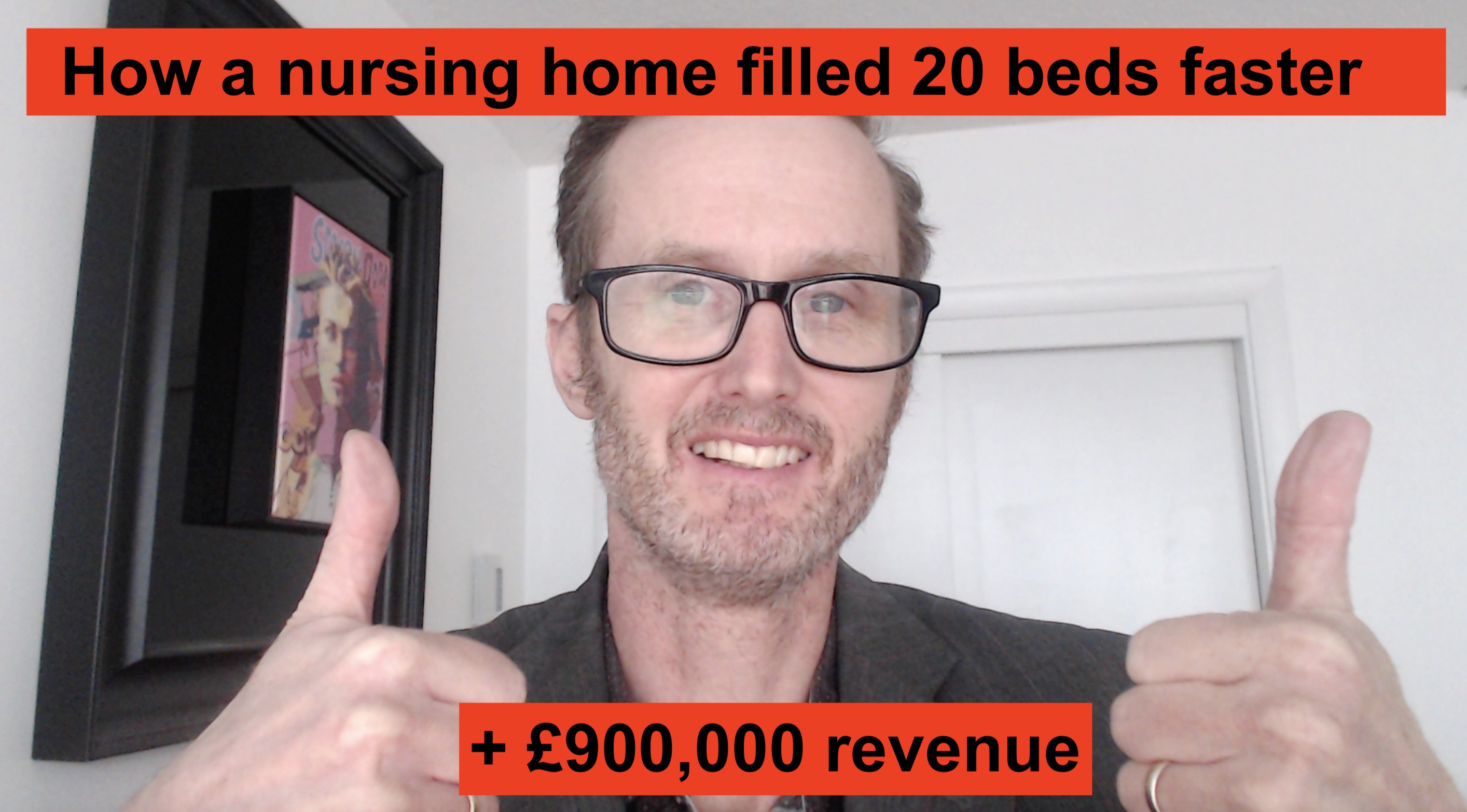 Want to discover how one nursing home fill 20 beds faster for a new dementia service?
Watch this video to learn how one nursing home achieved this and increased its revenue by approximately £900,000 per year by filling those beds faster.
What was interesting about this home is that its CQC status was "requires improvement".
Its care quality was good, but its overall rating was "requires improvement".
So, what PR and marketing techniques did it use to help fill those 20 beds faster?
They were:
A special event featuring a celebrity.Remember, if you want to get 80+ people to your care or nursing home with people leaving work to visit, you need to entice them with a star attraction.What this home did with our help is that they hired a celebrity. And guests were exclusively invited.

Everyone at the event would have helped amplify the word-of-mouth reputation of the home.  And this word-of-mouth reputation, as you know, is what brings in enquiries and referrals.

Securing regular media exposure.

This home was featured positively in local media every two months.Over 12-months, the home notched up 12+ pieces of positive media exposure

Regularly entering awards – sometimes winning.

Even though it was a requires improvement home they  systematically entered care awards and on occasions won.

Its Facebook page was "on fire"-  by hitting record-breaking amounts of engagement.

You must do all you can to ensure your care home Facebook page is – by far – the most eye-catching and popular in the region.

Used Google Ads.

This means, for example, if a prospective family member Google searches, "care home in Peterborough" then your home is always listed at the top of Google's first page

Paid to have a featured carehome.co.uk listing and their website was attractive.Remember, particularly if you're after private pays, your website is the window to your care or nursing home.  And if your website isn't spot-on fabulous, that person may lose interest.  They may wander off online elsewhere and you'll never get even get an email, inquiry, or visit.So this particular nursing home had an attractive website, with gorgeous photos pictures and regular news updates. It made you feel, "mmm yes, I'm interested in seeing if this is an appropriate home for my mum or dad".

And that's the sentiment you want to get from every visitor to your care home website.

* Get Video On 7 Vital Ways To Fill Your Care Home Beds Faster Via PR And Marketing