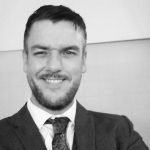 This episode of the Care Home PR And Marketing podcast features Facebook Ads specialist Michael Rodger of Springup PR where we discuss the case study of how one care operator received the CVs of 21 care worker applicants over a 2-month period using Facebook Ads combined with a PR strategy.
It includes:
The most effective ways to run Facebook ads for care operators including how to test various Facebook ads.
How to use the "human touch" and testimonials from present employees and care workers into the Facebook ads.
The role of lead-gen Facebook lead forms in capturing the name, email address and mobile phone number of applicants. And whether to use a dedicated landing page or not.
How to run additional qualification questions, including CV data, on Facebook ad lead forms
How important it is to follow up via phone to care applicants received via Facebook ads.
How following up via phone doubled the number of CVs received.
How 1/3 of phone calls made to interested care applicants resulted in immediate contact.
Details of the light-touch script Michael used when phoning care applicants.
Why follow up via phone also enables care operators to understand how effective their Facebook ads are.
The huge benefit of having the foundation that your care operator is well-known and recognized as a good employee.
Why building in automated email sequences, via Zapier, to the applicant and the care operator is vital, particularly to keep applicants 'warm'
How of 66 care applicant leads received only 5 were classified as "dead-ends", and two-thirds (21) gave their CV for the care operator recruitment team to follow up with.
Get Free Video On 7 Vital – And Proven – PR And Marketing Things You Must Do To Get More Enquiries And Fill Your Care Or Nursing Home Beds Faster