How can you guarantee that local media will write about your care home's good CQC report?
(Well, if you'd like to watch a video on this – watch this)
Many care homes get positive CQC reports – at minimum a "good" overall standard. Around 1% of care home are of "outstanding" CQC status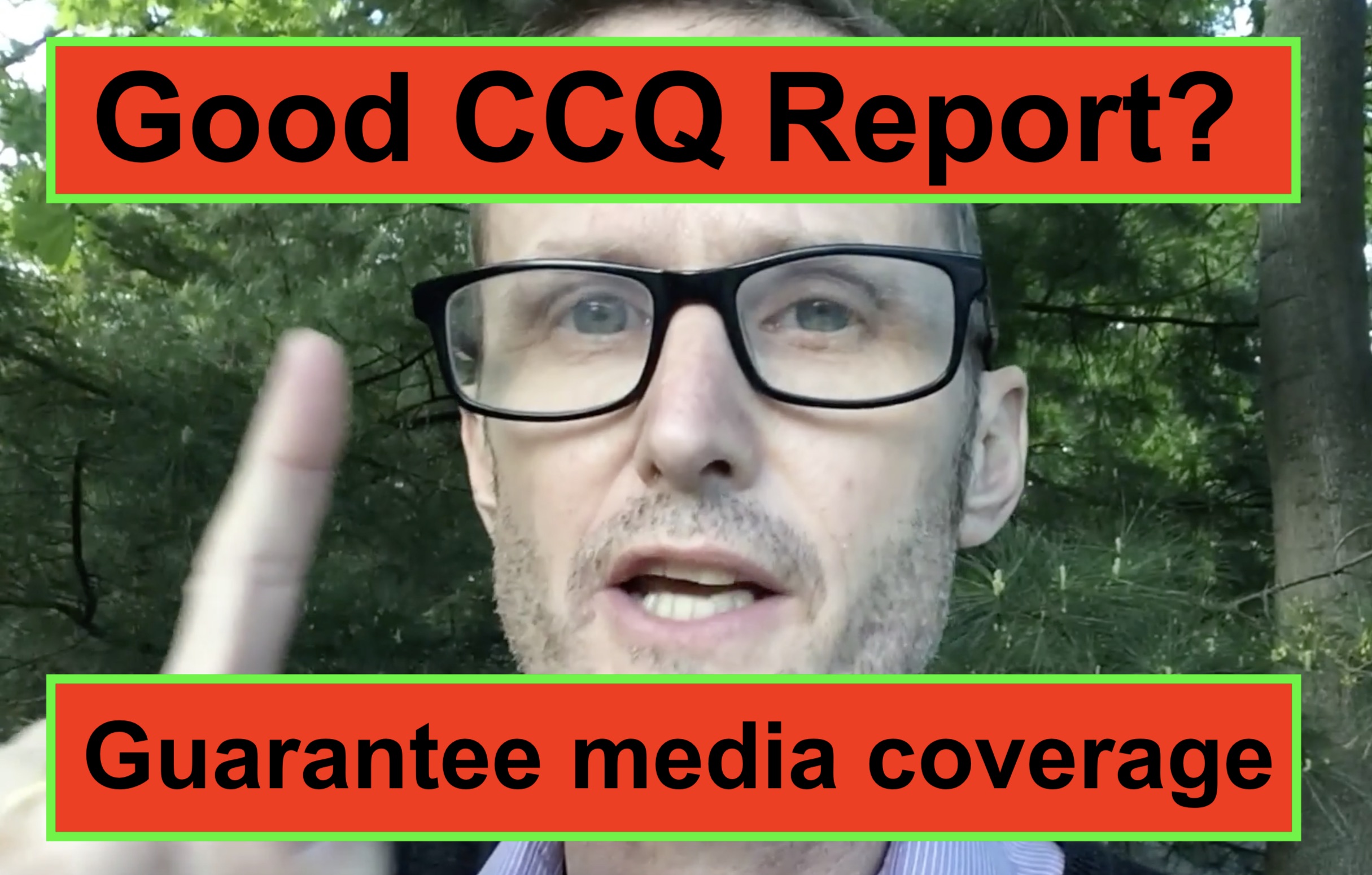 But being "good" represents an immense opportunity to secure positive exposure for your home in local media and to ensure your local community – particularly prospective families and local authority contacts – read how journalists have noted the quality of care at your home.
Local dementia charities, solicitors, lawyers, and business people read local papers.
Indeed, local papers – and their associated websites – are the most trusted media in the UK.
So, how do you guarantee local journalists will write positively about your CQC report?
Essentially – present the story to them "on a plate".
How do you do this?
Firstly, write a 300-350 word news story on your good CQC rating.
Your CQC report will be chocka full of stand-out quotes, notes and information about what the visiting inspectors witnessed at your care home.
It will likely also be scattered with quotes from staff they spoke to and perhaps from families and residents.
So, pick out these gems from the CQC report that exemplify all that is good about your home and its standards of care.
Secondly, drop in an eye-catching headline.
Thirdly, write the news release as a journalist would write it.
That's the way to present this "story" (as a news release) "on a plate" to local journalists.
Follow this procedure and journalists will likely write the news release as you wrote it.
Sure, the journalist can always check out the CQC report because you will supply a link to the CQC report.
But they will only find what you wrote yourself in your news release.
Fourthly, it helps massively to secure quality editorial photographs to go with your news release.
Best to hire an editorial photographer accustomed to taking photos for the media.
Get she or he to spend an hour and a half at your home to capture quality photos of your staff – and maybe use the opportunity to secure individual photos of your staff.
The key image you should aim for is a group photo of your staff celebrating that good CQC report.
Send 4 or 5 of the best photos to accompany the news release.
Follow this procedure and it will work every time – guaranteed!
* Get Video On 7 Vital Ways To Fill Your Care Home Beds Faster Via PR And Marketing