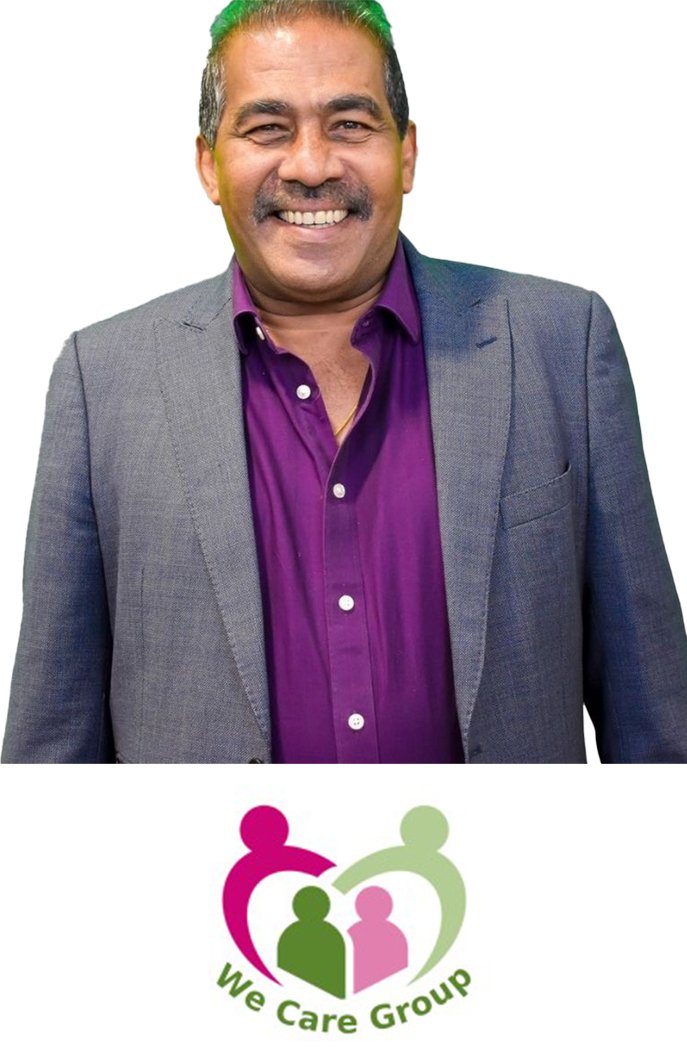 This episode of the Care CEO Success Stories podcast features Bernie Suresparan, executive chairman of the We Care Group, founded in 2007, and now operating 31 cares homes across the north of England, and with over 2000 staff.
Bernie had been traveling the world working for British Petroleum for 11 years when he took the decision to launch the We Care Group.
In the episode Bernie reveals the importance of people to the continued growth of a care operator and how offering great working conditions helps recruit and retain the best staff providing high standards of care including:
How paying higher wages and providing good working conditions results in attracting the right carers or nurses.
Why the group has some of the youngest care home managers (averaging aged 40)
How having younger people in management roles helps progression and creates opportunities for internal promotion.
How a focus on social media advertising and incentivised "refer a friend" schemes keep a flow of good people joining the company.
The importance of visible leadership, being "on the floor" regularly and talking to staff, and building an employer brand. The We Care Group only has a 4% care shortage rate.
"I want to know the first names of 80% of the staff who want to work with us," says Bernie.
How building a unique, open-book culture focused on people helps a care provider to grow.
How Bernie benchmarks the We Care Group to be among the top 30% of care providers
How a buddy scheme for new starters helps tackle the industry problem of staff leaving in their first six months of employment in the care sector.
How a profit share system helps staff share in the continued success of the group.
How monthly meetings about people, filling vacancies, staff development is key to the continued progression of the company and staff.
Why Bernie's strap line is, "If care is not good enough for our mothers' it's not good enough for anyone else," and how that ethos drives care standards.
Get Our Free Video On 7 Vital – And Proven – PR And Marketing Things You Must Do To Get More Enquiries And Fill Your Care Or Nursing Home Beds Faster