Organsing a roundtable event for pharmaceutical firm Merck to mark World Vaccination Week was something we were glad to put our hands to.
Working alongside our PR associates in Addis Ababa, Ethiopia, we were briefed to secure positive media coverage in Ethiopia on the role of vaccinations in the fight against cervical cancer.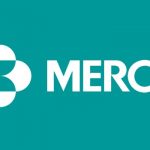 Our colleagues in Ethiopia, headed by Addis Alemayahou and Saba Ermyas, worked fast to organise – within just a matter of days – a well-attended media roundtable event at Saro Maria Hotel, Addis Ababa.
Presentations were made to invited media by Dr Gebrehiwot Yirgu Hiwot and Merck representatives.
Results:
* Prime time news item on Afro FM 105.3 radio – English radio station with 3 million reach in Addis Ababa and surrounding areas.
* Prime time news item on Zami FM 90.7 –  Amharic radio station with  3 million reach in Addis Ababa and surrounding areas.
* News item in Daily Monitor, daily English newspaper with 3,500 circulation in Addis Ababa. Headline – "Ethiopia Celebrates World Vaccine Day With Urge To Early Detection of Diseases."