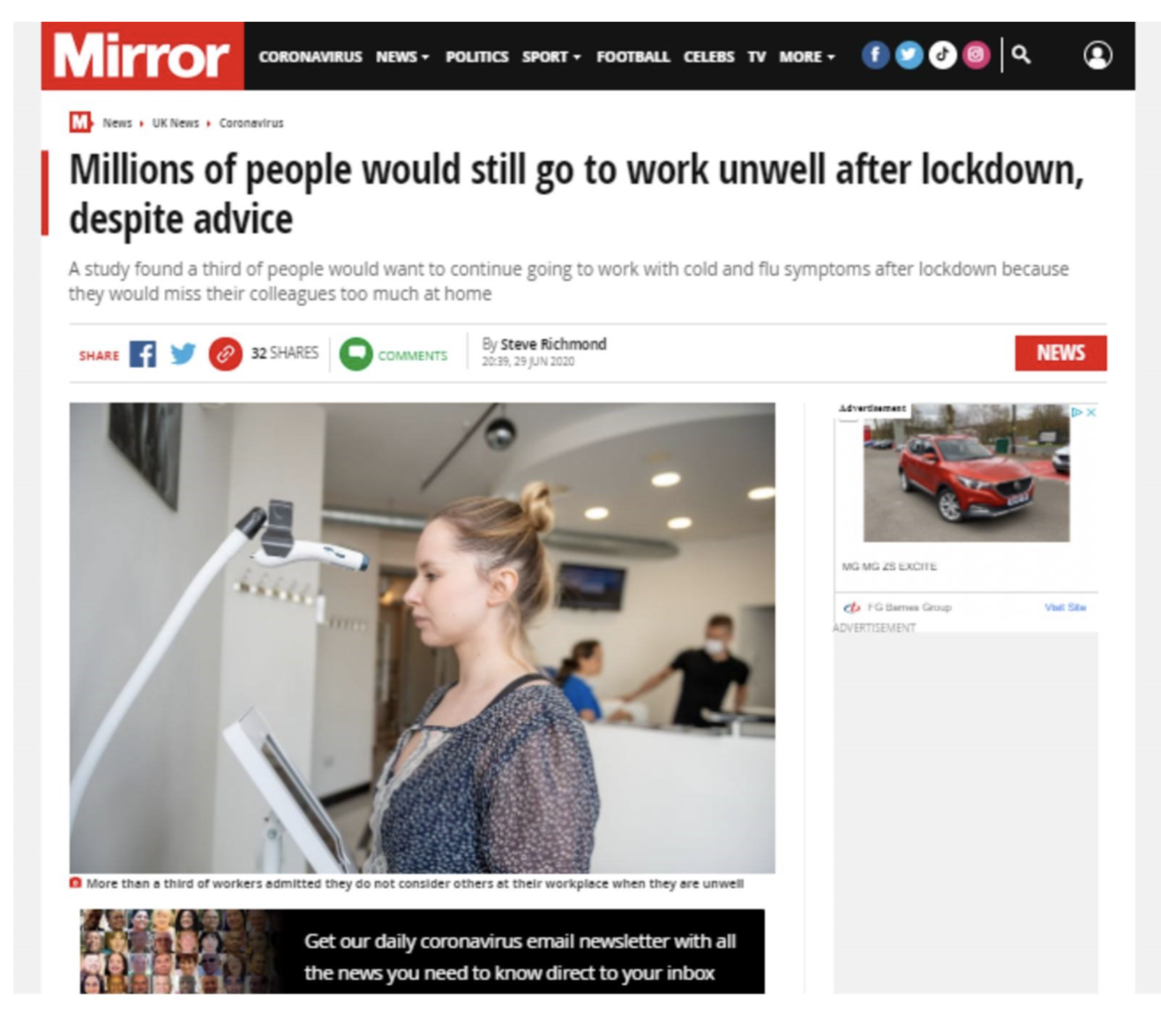 Thermalcheck, a new no-contact temperature measurement station for businesses to meet the challenges of making environments safe for customers and employees during Covid19, approached us looking for launch media coverage to help drive awareness, interest and sales in the product.
As the UK Covid lockdown restrictions were being relaxed, Thermalcheck wanted to establish credibility  by securing media exposure to help prospective businesses, including restaurants, hospitals, schools, and airports, 'believe in' its new no-contact temperature measurement station.
The "kick-off"campaign centred on securing Guaranteed And Explosive Results Within 30 Days by using a data-based survey approach by conducting a poll of the public to generate headline-grabbing news story to secure blanket coverage.
Results:
* 48 pieces of media coverage with an estimated 1.22m views
*Coverage in news publications across the UK including top-tier titles such as; The Independent, The Sun and The Mirror
* Coverage in just under half of the top 70 news sites
* 1.54k shares across social media
* Above average domain authority (DA), 63 out of average DA of 94 for top news sites like The Sun/The Mirror
*Coverage in regional dailies including; SurreyLive 4.17k coverage views, Coventry Telegraph 6.21k views, Nottinghamshire 10.6k views, Hull Live 12.3k and Belfast Live 6.84k views
*Coverage in Leicestershire Live covering Leicester just as the city went into Lockdown
*The commissioned photographs were used with the story including coverage in the Mirror, 63.6k views
*Coverage also featured in internationally with the US Sun 35.7k views and in more specialist publications including research site Research Study Find 4.98k views, HR & Executive Grapevine (combined views of 63.3k) and Sound Health 57.6k views.