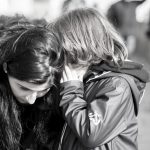 If you want immediate explosive positive media exposure for your business then creating headline-making stories from surveys of the public are a tried-and-tested method to achieve this.
Done properly, it's a dead-cert PR result. That's what any business wants to hear.
Infact, whatever your business, whatever your brand – doing survey-based research to generate newsworthy statistics and figures will secure you a spread of national media exposure, often including backlinks, the gold-dust of SEO.
Everyday you read at least one national story about research "findings".
There's every likelihood these findings resulted from a survey of the public on behalf of a company or brand.
It's something you can do for your company. No exception.
What's the catch? It's this – the survey tactic required precision thinking and planning.
Above all else, you must think 'like a journalist' i.e. those who you'll be pitching your survey results to.
Firstly, you must:
Know 'the headline story' before conducting the survey
In order to secure broad exposure in your target media your survey must produce results that make headlines.
You must – as best you can – predict the answers to questions before you ask them.
Get it wrong and your survey results will be a cataclysmic flop.
Get it right and you will be reaching tens of millions, hundreds of social media 'shares' and a social media engagement rate of at least 4%.

So, keep questions focused.
See you see this worked for tall women clothing brand Long Tall Sally
Also bear in mind that, although you should never pin your strategy on one survey question, one particular question could give you a strong and surprising lead statistic.
What's vital in your survey?
A credible ample size and demographic is a must.
Is your product for the general public? Don't, then, have a survey sample size of 10 white millennial hipsters from London.
And think hard about whether you want to breakdown your survey results for age groups, regional breakdowns or income bands.
What you must also nail is the correct number of questions and in what format you ask them e.g. face-to-face, focus groups, telephone research or online panels.
Again, always have your eye firmly on the news headline the results will create.
Don't ask survey questions that will provide answers that are not 'media-friendly'.
Case studies to support your survey findings
Your survey must identify people willing to potentially act as case studies for the media.
Such case studies are invaluable in bringing your survey statistics to life, and providing that 'human interest' for your target media.
Additional survey tactics
Use social media engagement tactics, e.g. infographics and secondary polls on Facebook, to engage your audience with your survey results.
Commission editorial photography or video to again bring 'colour' to your survey.
Editorial video – stay well clear of corporate or marketing videos – are increasingly used by news media.

There's only one specialist survey consultancy we'd recommend
What market-research/survey company should you use?
Well, if you're after media exposure, there's one we advise our clients to use.
Why? Because, like us, they're a market-research company staffed by former journalists.
They are so laser-sharp they secure brands and companies big-hitting media exposure in their sleep!
That's someone you want batting on your side.
Get all of the above, spot on and we'll be reading about your business in brand in national media.
Here's recent media exposure from survey results:
* http://www.dailymail.co.uk/femail/article-3610485/Millions-British-parents-t-answer-GCSE-maths-questions-15-16-year-olds-fare-better.html

* http://www.telegraph.co.uk/news/2016/04/20/revealed-top-50-typically-british-traditions–do-you-agree/
* http://www.mirror.co.uk/news/world-news/third-british-women-admit-going-7831621