What is the single most vital thing you must do in order to get your care home showcased on your BBC or ITV regional news?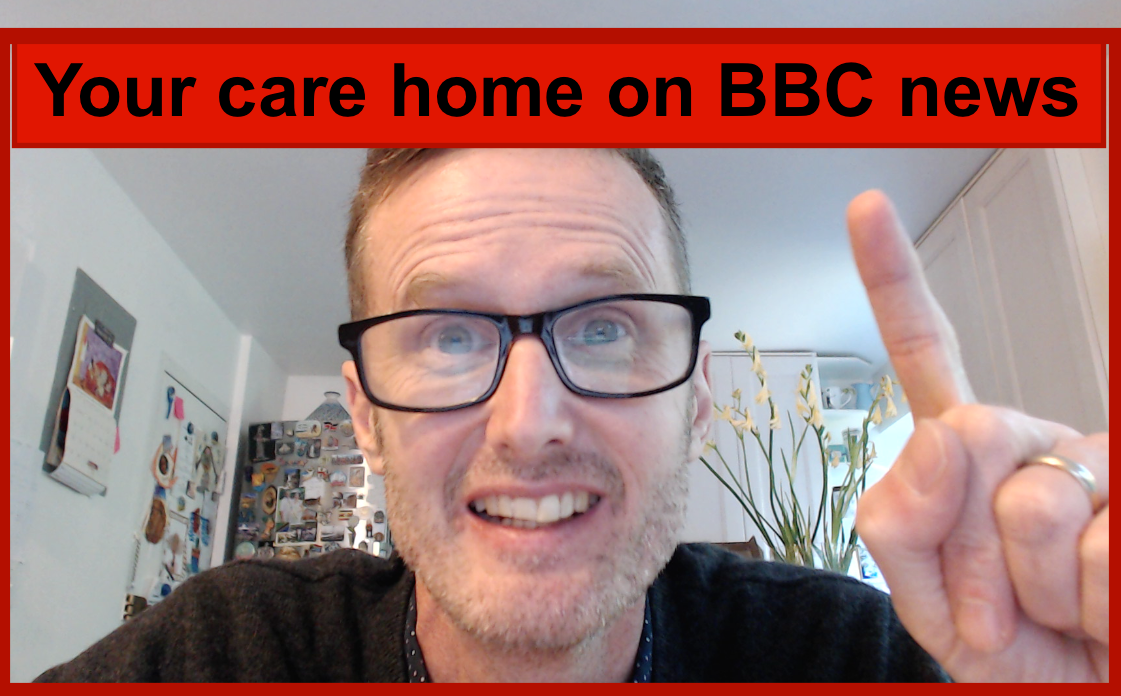 BBC or ITV regional news coverage is – arguably – the most impactful one-off PR output your care home could secure.
The BBC or ITV news in your region can reach hundreds of thousands of people in your community, including prospective families.
Plus, it's usually a slickly- produced news item – and your home can then use the video coverage for your own marketing and PR purposes to help fill your beds faster.
So, what is the single, most vital thing you need to do in order to get a showcase on the BBC or ITV regional news?
It's this –  you must ensure your media pitch or news release goes to the BBC or ITV "production" desk or the "planning" desk.
In other words it doesn't necessarily need to be distributed to the journalist who visits your care home to do the news report.
Those working on the production desk or planning desks are the editors or journalists who plan the news that reporters will cover every day and every week.
If you distribute the story to them, they are more often than not the decision makers as to what goes on the news that evening.
They often plan a week ahead.
So how would you get hold of the production or planning desk for BBC or ITV?
Well, you have to track them down by visiting the regional BBC or ITV website, sourcing a phone number for the regional news and then calling to be put through to the planning or production desk.
And from here do your best to secure the email address or name of the production or planning editor
Having such contacts with your local BBC or ITV News  is immensely valuable – and most care homes we help with fill care home beds faster plans have such contacts.
Once you've got the phone number, email address of names of the planning or production desk then you can distibute your pitch or news release to them.
It's actually not as difficult as you may think to secure the coverage on the BBC or ITV news for your care home.
We've seen it done for fitness and classes, for celebrities visiting a home, special openings or innovative care services.
Now, I'm sure you've probably got some –  if not all of these.