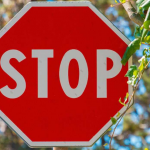 One care provider we work with is – like you – always trying to drive interest and enquiries to their home.
But, in order to do this, they STOPPED paying for adverts in their local paper.
Here's what they're doing instead:
– Raising awareness – including online – of their home through local media journalist writing 'good news' stories about the home (i.e. genuine media and online exposure – not paid-for adverts)
– Sending once-per month emails to their database of 600 contacts, stakeholders and prospective families (hint – you MUST have a system to record the email addresses of everyone who expresses an interest in your home, and adding them to your email database)
– "Accelerated engagement" through the home's Facebook page – by using competitions to dynamically propel awareness and engagement
– Ensuring the home's carehome.co.uk listing (a massive source of referrals) is updated with regular "good news" about the home, including awards.
The new strategy started with a bang – three weeks ago the home secured two new residents (equivalent to £80,000 per annum) via its once-per-month email.
Interested to know more? Just get in touch to organise to hop on a call and I'd be delighted to talk more.
All best, Adam