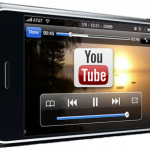 So you want one of your videos to go viral? To reaching an audience of tens of thousands, perhaps millions.
On top there's the follow-up media news coverage, including television, newspapers and radio. And bags of social media engagement.
Viral videos are produced after creative brain-storming and pre-planning and thinking. They often involve parodies, spoofs, pranks or something intensely cute or funny.
But such videos must also appropriately represent your company. So how to do this?
Call Springup PR for a chat about it on 0203 6370091 or email hello@springup-pr.com. We work with great viral video experts.