LATEST: Our Hacker Deterrent client featured in Security Week and Beta News…more coming soon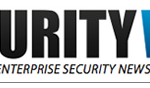 * Are you looking for media exposure for your cybersecurity product or business?
* Do you want cybersecurity journalists to write about your product?
* Do you want be seen as THE cybersecurity expert in your particular niche?

* Do you want your company executive to be showcased in national media, such as the BBC, Telegraph and Financial Times, discussing national or global cybersecurity issues?
* Do you want your company to be featured in tier 1 cybersecurity/technology media such as:  Security Week, NetworkWorld, Computerworld,  BetaNews, InfoWorld, Network Computing, SC Magazine, TechTarget,  Mashable, TechCrunch, PCWorld, Information Age, and Info Security?
Well, you've done well to find us, as we've developed an immense love for cybersecurity ever since 2016 when we started helping a new anti-hacking cybersecurity solution secure coverage in target media.
So, if you want help in media coverage using our media insider methods then please get in touch.
Heres more about us:
Adam James is founder of Springup PR. A former award-winning journalist with immense media experience, Adam leads on cybersecurity PR strategy.
Adam is one of the only PR pros on the planet to guarantee media exposure + PR results.  Clients include Terra Privacy, producer of cybersecurity solution Hacker Deterrent, and B2B tech companies,  Contact: Tel:  0203 6370091; adamjames@springup-pr.com
Sarah Bark is a technical and cybersecurity PR specialist. With five years experience as a journalist/analyst working across a wide range of communications titles. Sarah has managed B2B campaigns for clients in cybersecurity, enterprise mobility and network storage sectors. Contact: 0203 6370091; hello@springup-pr.com
Former award-winning journalist Peter Gorman, a cybersecurity PR and analyst expert. Peter has worked with BitDefender and Terra Privacy, produder of the Hacker Deterrent cybersecurity solution. Formerly, Peter was a leading US journalist and won an Emmy Award for Outstanding Breaking News for his coverage of the US crash of Avianca Airlines Flight 52. Contact: 0203 6370091; hello@springup-pr.com