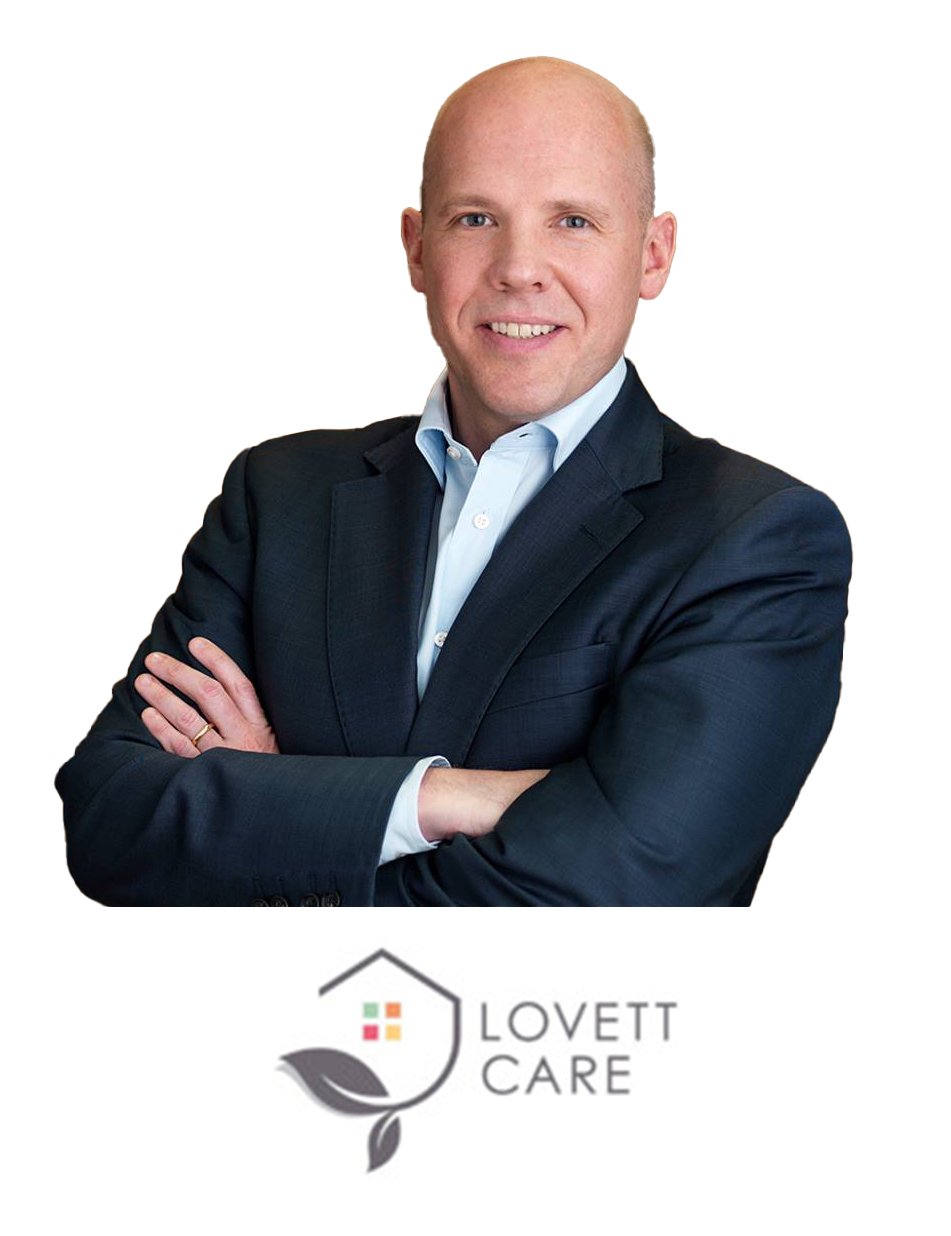 This episode of the Care CEO Success Stories podcast features Keith Crockett, CEO of Lovett Care, which has eight homes across the UK.
Keith has a wealth of experience working with care providers, investors and private equity groups before joining Lovett Care.
In this episode Keith talks about his first six months as CEO – and the difference moving the senior team to a new headquarters made.
In the episode Keith reveals:
The impact a new CEO's "fresh pair of eyes" a care business can make
Why bringing the senior team together more regularly face to face helps manage the growth of a care provider .
How bringing in a new centralised headquarters sends a strong message about the aims of the business.
How to grow a care provider from a small family-owned business to a more substantial operator – while keeping resident care at the heart of those plans.
The importance of location when selecting a centralised head office space in relation to where homes are situated and transport links for the team.
How a fresh new space is important in making the team feel valued and happy coming into work and the positive impact this has on the wider business.
The importance of blending flexible working with a more traditional face to face approach and the importance of finding what works best for everyone.
How improving existing homes to maintain a high standard of care helps raise occupancy.
Get Our Free Video On 7 Vital – And Proven – PR And Marketing Things You Must Do To Get More Enquiries And Fill Your Care Or Nursing Home Beds Faster