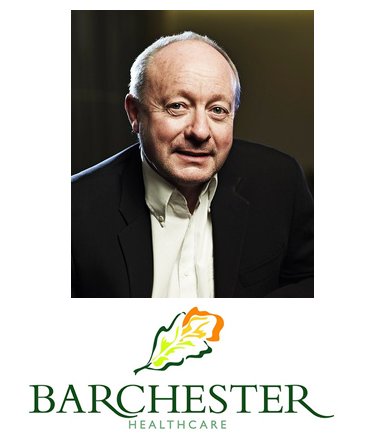 This episode of the Care CEO Success Stories podcast features Mike Parsons, founder and CEO of Barchester Healthcare for 21 years – and one of the UK's most successful care entrepreneurs.
Under his guidance, Barchester grew to 51 care homes across the UK, employing 17,000 people.Mike now sits on the board of Barchester's holding company.
After rising to be managing director of an advertising agency in a 20-year career, Mike was first inspired to move into the care sector while searching for residential care for two aunts in the early 90s.
Having driven around a number homes, Mike was struck by how many did not seem to offer the high level of care he wanted for his aunts and, spotting a gap in the market, formed Barchester in 1992.
In this episode, Mike discusses how he built Barchester and became one of the foremost care entrepreneurs in the UK including:
The growth of Mike's vision after identifying a gap for a half private half local authority care home which provided high standards of care, valued its team and created a brand that was associated with great food, facilities and locations.
How Mike funded and built Barchester including renovating a derelict building to become his first standalone home.
Utilising his core principles of good care, facilities and staff to build an excellent local reputation through word of mouth – to steadily fill his home over two years.
Using a knowledgeable and experienced consultancy team to fill knowledge gaps and make good hires in key roles – as well as using his own advertising experience.
How Mike's work history in advertising shaped his vision of Barchester as a brand and how this drove his desire to grow the business through associating with quality, picturesque locations and a premium service.
The expansion of the company through further renovation projects and acquisitions as well as the pitfalls and difficulties associated with incorporating existing homes and obtaining funding for continued growth.
How Mike maintained the company's brand through targeting suitable and stable care providers for acquisition where the ethos was easily transferable.
Setting realistic and achievable goals for acquired homes to grow into the best home in their specific region while maintaining the values of the Barchester brand.
The importance of leading from the front, hiring high quality managers as well as building and maintaining strong relationships across the company and knowing everyone personally.
How the strength of a care provider's brand is vital for its continued growth, as well as the reasons behind Mike's eventual retirement from his role as CEO in 2013.
Get Our Free Video On 7 Vital – And Proven – PR And Marketing Things You Must Do To Get More Enquiries And Fill Your Care Or Nursing Home Beds Faster