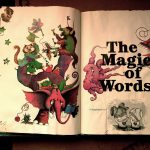 There's nothing more rewarding than receiving enquiries to your business with the magic words: "You've been recommended to us"
We had two such enquiries recently – one from the director of an investment firm, and the second from the marketing head of a FTSE-100 company.
Now, the really interesting thing is that when we asked who exactly it was who made the recommendation we knew neither of the individuals. We'd never heard of them!
So, how come these people would recommend us?
Well, it's because of our reputation. These two people knew about Springup PR because of what they had read about us – not from our website, but as result of 'stories' about us we had successfully pitched to relevant outlets.
So what's the message here. It's this – just make sure your business is doing some quality PR, as well as traditional marketing. Whether it be ½ a day a month, or 10 days per month.
If, for example, you are not securing regular media – or quality online – coverage read by your target audience then you're missing a trick. If you are seeing your competitor, not you, in this target media, then be worried.
We do PR for are own PR company because it works.