By Adam James, fou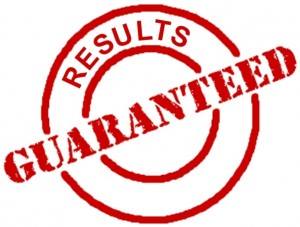 nder of Springup PR.
Would you like guaranteed PR results, including guaranteed exposure in your target media?
Would you like a guarantee that your company will be showcased in your target media? (To be clear, I mean journalists writing about you, not paid-for ads)
Do you want a guarantee that your target media will cover the launch of your new product? Or are you looking for ongoing media coverage for your company over a longer period of time, or perhaps to complement your marketing efforts?
As a PR agency of media insiders, we are so confident of our skills and expertise that we have an exclusive guaranteed results offer you must take a look at.
To be clear, our guarantee is one of two:
(i) no coverage, no fee
(i) nominal non-returnable fee + results fee only when guarantee met 
We're one of the only agencies on the planet to offer such a guarantee!
We  offer guaranteed positive coverage in your target media for any business or organisation  –  whether you are a FTSE 100/Forbes 100 company or a start-up.
Spiked your interest? Got a question? I'm happy to help.
* Talk with me now
* Email adamjames@springup-pr.com
* Phone: 0203 6370091
How this unique offer worked for companies like you:
* Guaranteed exposure in national media
* Guaranteed B2B PR results for a B2B technology company
* Guaranteed PR results to reach consumers 
* Guaranteed PR results for a healthcare provider – Want to test out a PR Agency?
* Guaranteed PR results for an online retail store 
(By the way, you MUST get my free guides on How To Secure National Media Coverage For Your Business + How To Choose A PR Agency. Details on website. There's gold information in these guides, and that's from my experience as journalist who's worked with hundreds of PR agencies.