By Adam James, fou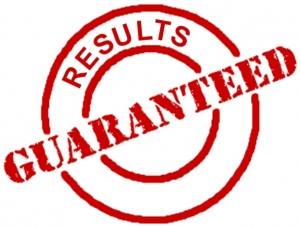 nder of Springup PR.
Do you want guaranteed exposure in your target media?
Yes, you read that right!
That's a GUARANTEE that you will be featured positively in your target media? (To be clear, I mean journalists writing about you, not paid-for ads)
Do you want a guarantee that your target media will cover the launch of your new product?
Or are you looking for ongoing media coverage for your company over a longer period of time, or perhaps to complement your marketing efforts?
As a PR agency of former journalist and media insiders, we are so confident of our skills and expertise that we have an exclusive guaranteed results offer you must take a look at.
To be clear:
(i) This guarantee is NOT for everyone. We'll have to learn a little more about you before offering it to you.
(ii) Our guarantee – which is tailor made for you – involves a nominal non-returnable fee + results fee only when guarantee met

So many other PR pros say you can not guarantee results. Rubbish. Every other industry offers guarantees. Well so do we.
And we're one of the only agencies on the planet to offer such a guarantee!
Spiked your interest? Got a question?
* Talk with us now
* Email hello@springup-pr.com
* Phone: 0203 6370091
* Get my video on How To Guarantee Ongoing Media Exposure For Your Healthcare Or Tech Company To Raise Your Profile And Secure More Leads
How guaranteed results worked for companies like yours:
* Guaranteed PR results in national and ethical media
* Guaranteed exposure in national media
* Guaranteed B2B PR results for a B2B technology company
* Guaranteed PR results to reach consumers 
* Guaranteed PR results for a healthcare provider – Want to test out a PR Agency?
* Guaranteed PR results for an online retail store